I didn't feel the crafting inspiration bug all year until a friend asked if I might be willing to make x-mas stockings for her newest family members. It was such a sweet idea and was the perfect skill upgrade project for me and I excitedly agreed.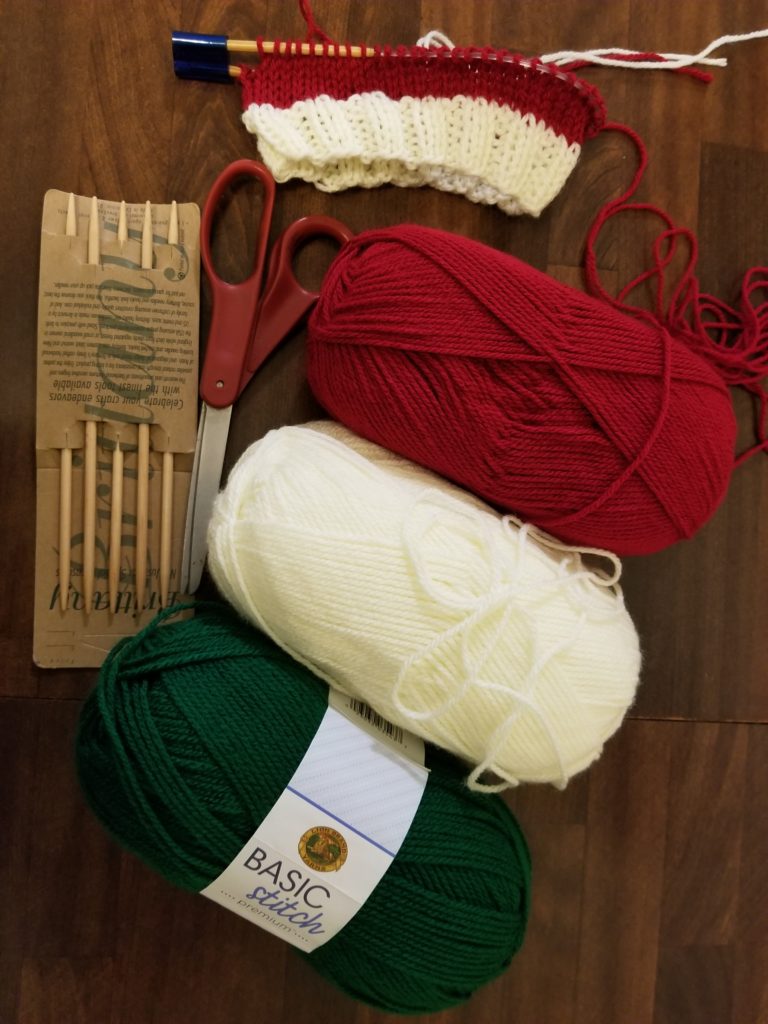 I found a great video tutorial to guide me at Learn to Knit a Christmas Stocking – v e r y p i n k . c o m – knitting patterns and video tutorials.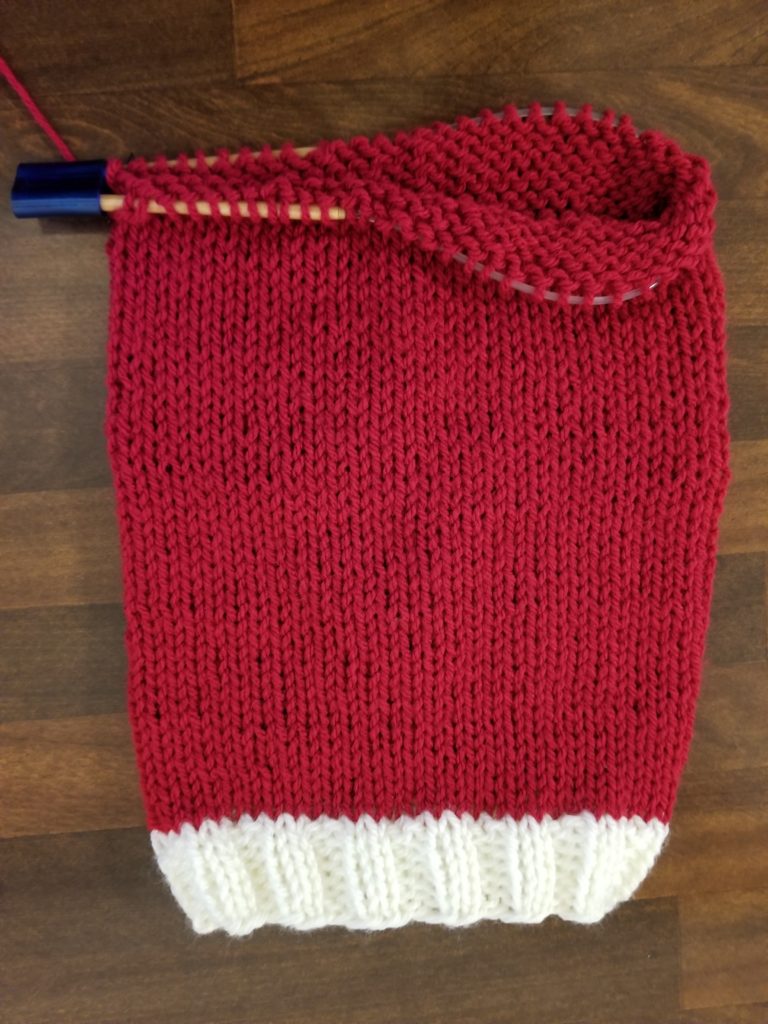 Learning new skills like shaping a heel…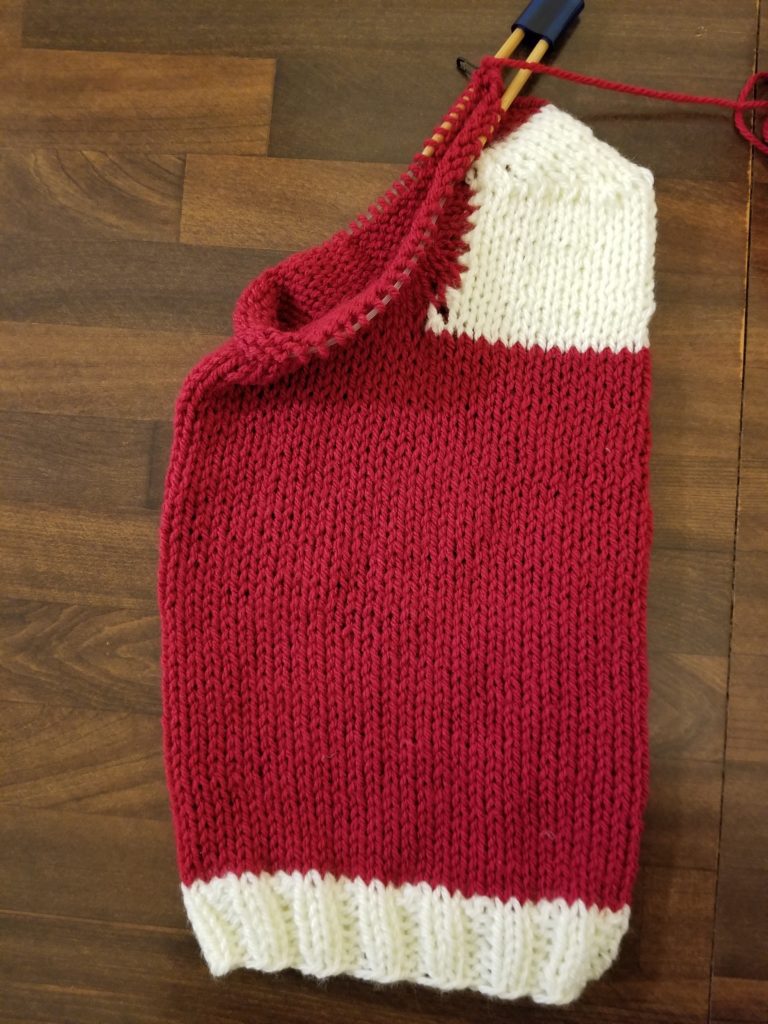 Finishing a toe…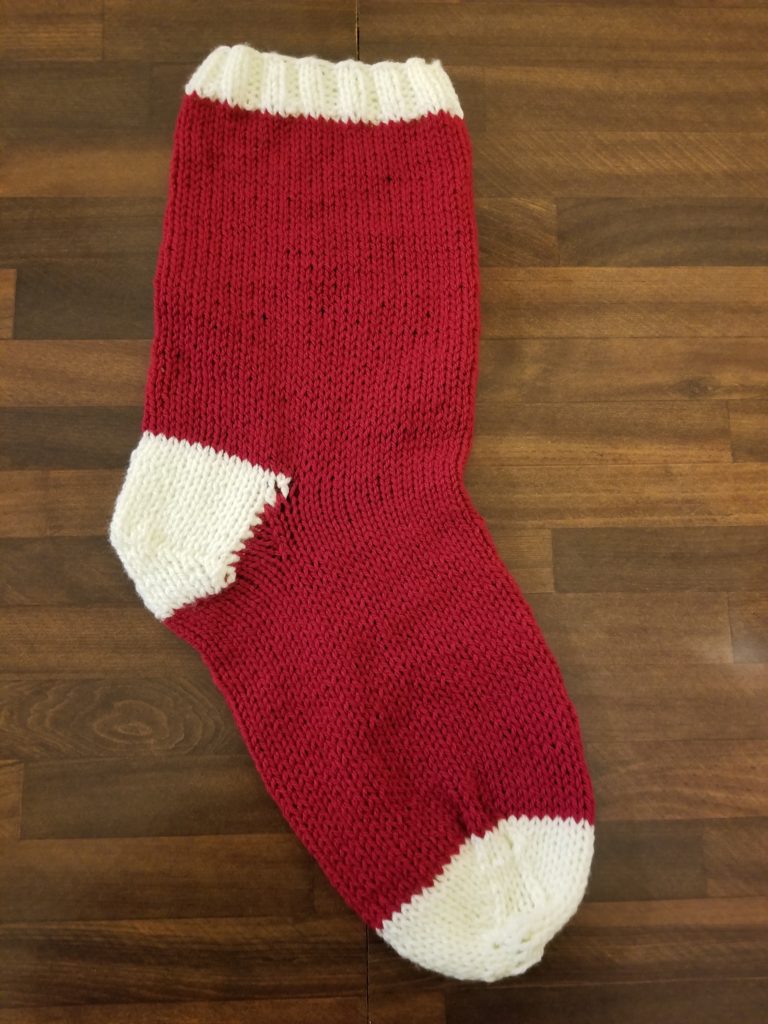 And learning knit embroidery…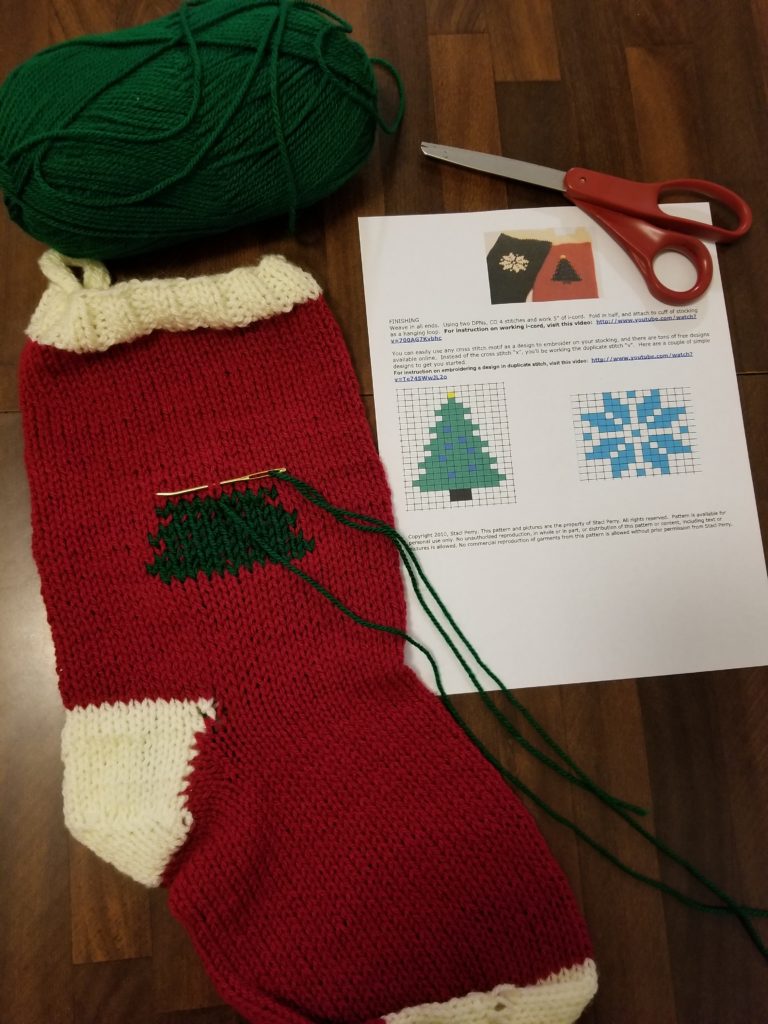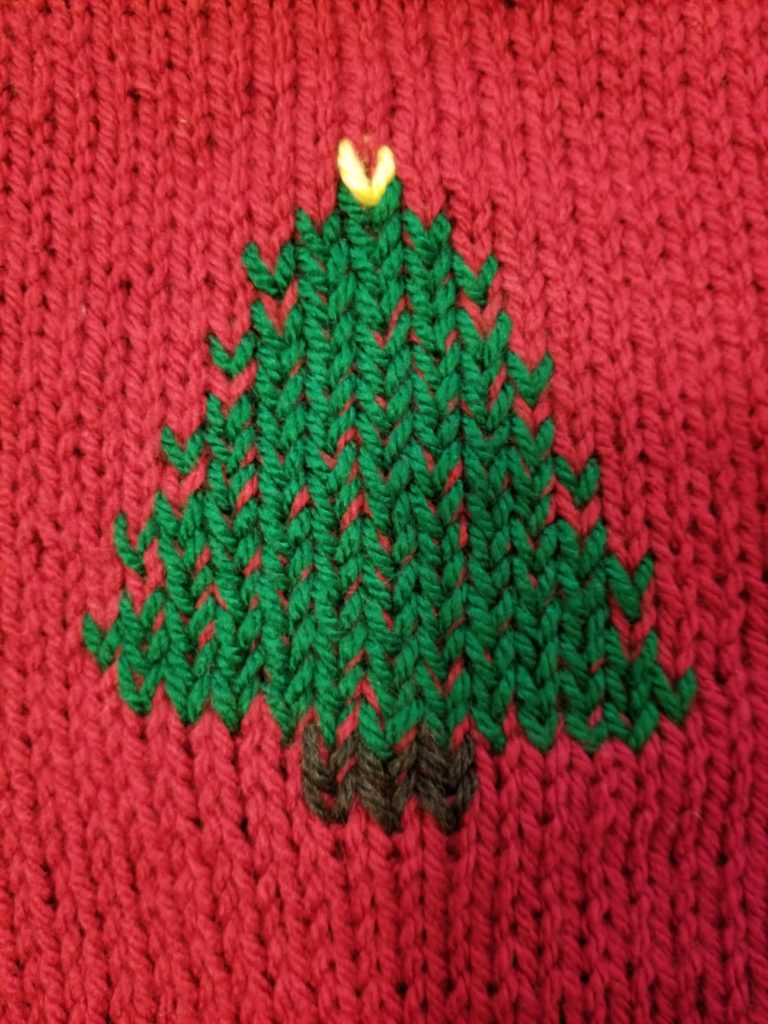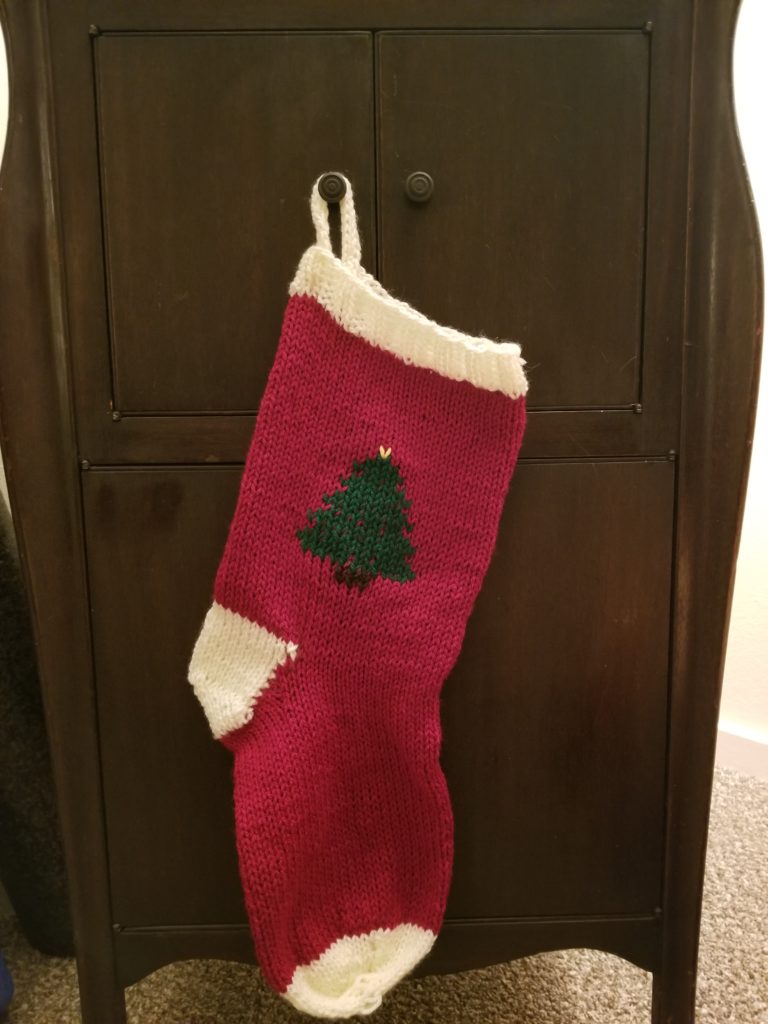 And I did a second one in green…
And now I have a solid foundation for learning how to make my own socks!