Not long after I first ventured onto Instagram in the Fall of 2017 I won a contest offered by The Far Woods for a small sweet mending kit that included a mending booklet and supplies.
I was so excited to learn the skills to save socks that I loved and that were perfectly fine except a little hole or two. I found some darning eggs on etsy and tackled my first pair.
You first sew a circle around the hole, then start to weave back and forth across the hole.
Then you weave back through in the other direction.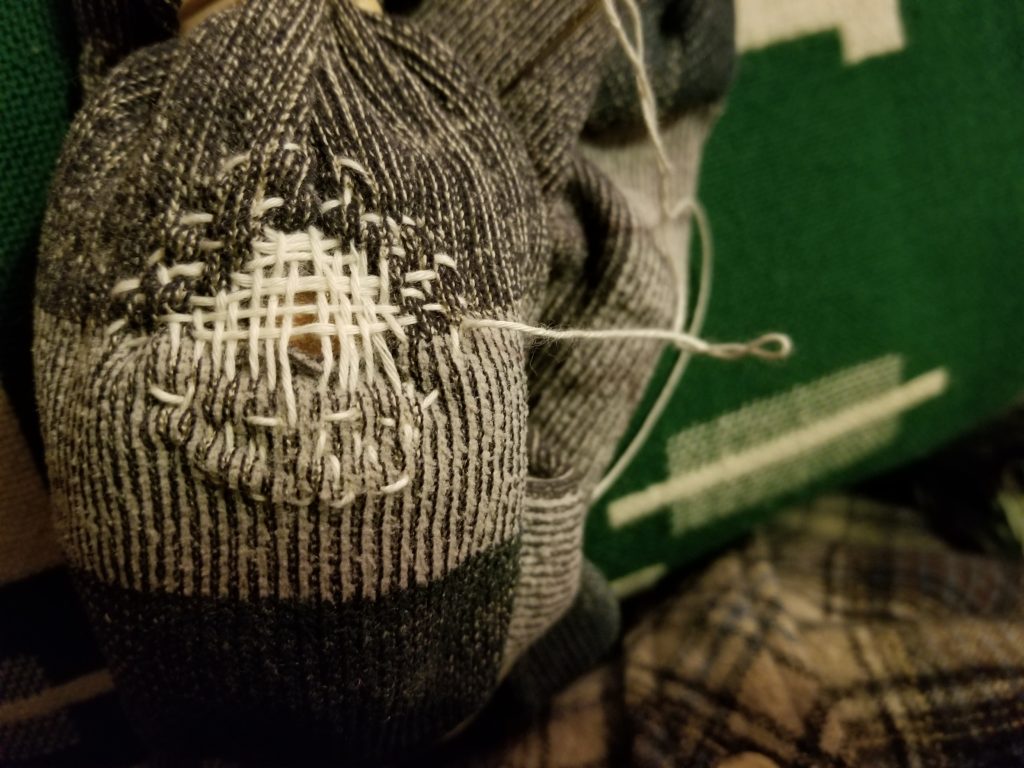 Then you tie it off and you are done. You have created a small weaving over the hole.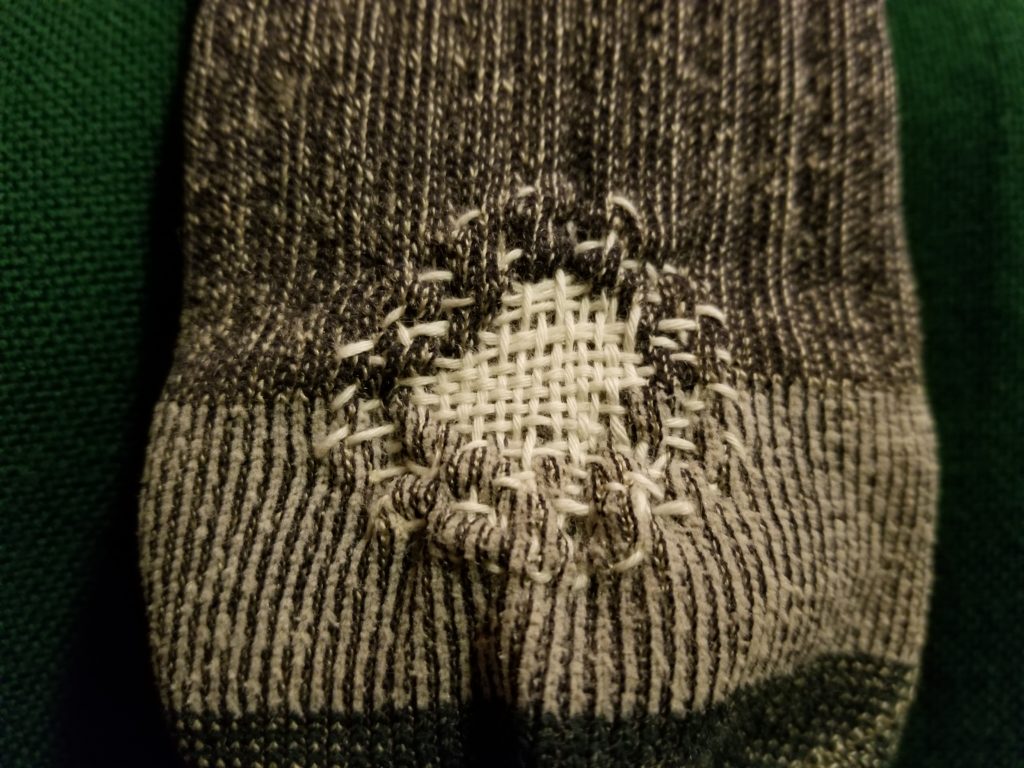 The reason this post is two years later is because life happens and mold happens and health issues happen and moving happens. I eventually finished the other sock and only recently finished another pair of socks.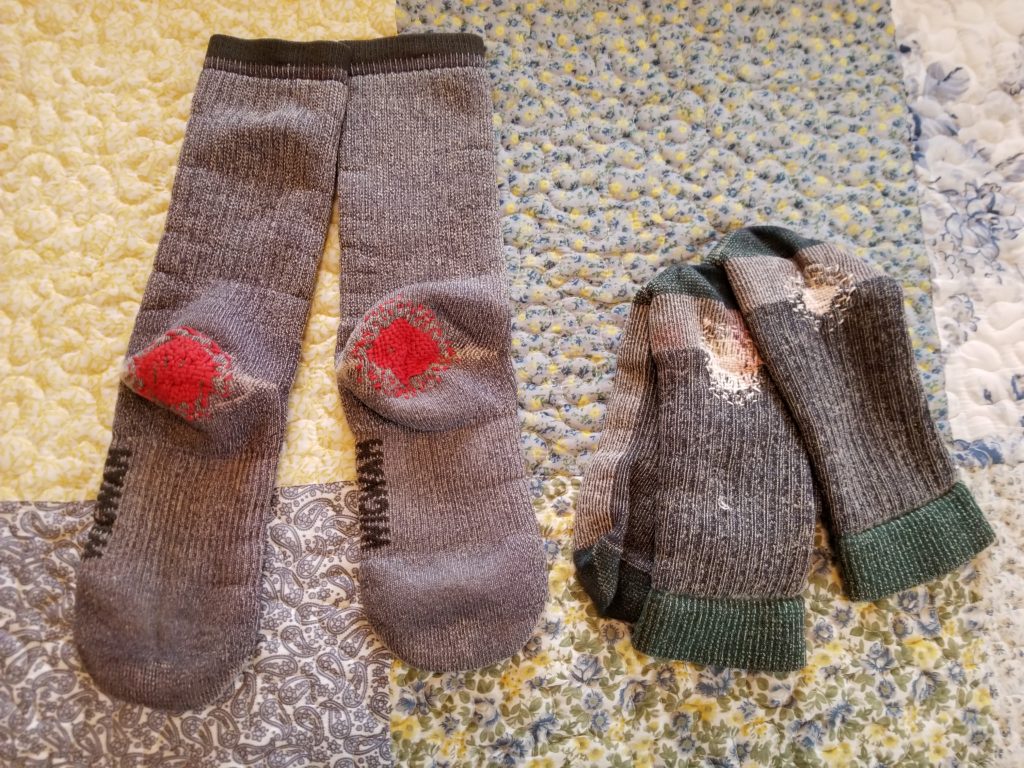 I like the contrasting red.
Now I dont have to buy new socks to keep my feet warm.