This is my most recent upholstery project.  After…
…and before.
A friend found it for me at a thrift store.  I was determined to avoid all synthetic materials with this project.  Trying to just stick with old school natural fibers and metal.
First thing is to tear it all apart and pull out the innards.
The springs were already nicely attached, so I just left them on there.
Tying down the springs nice and tight.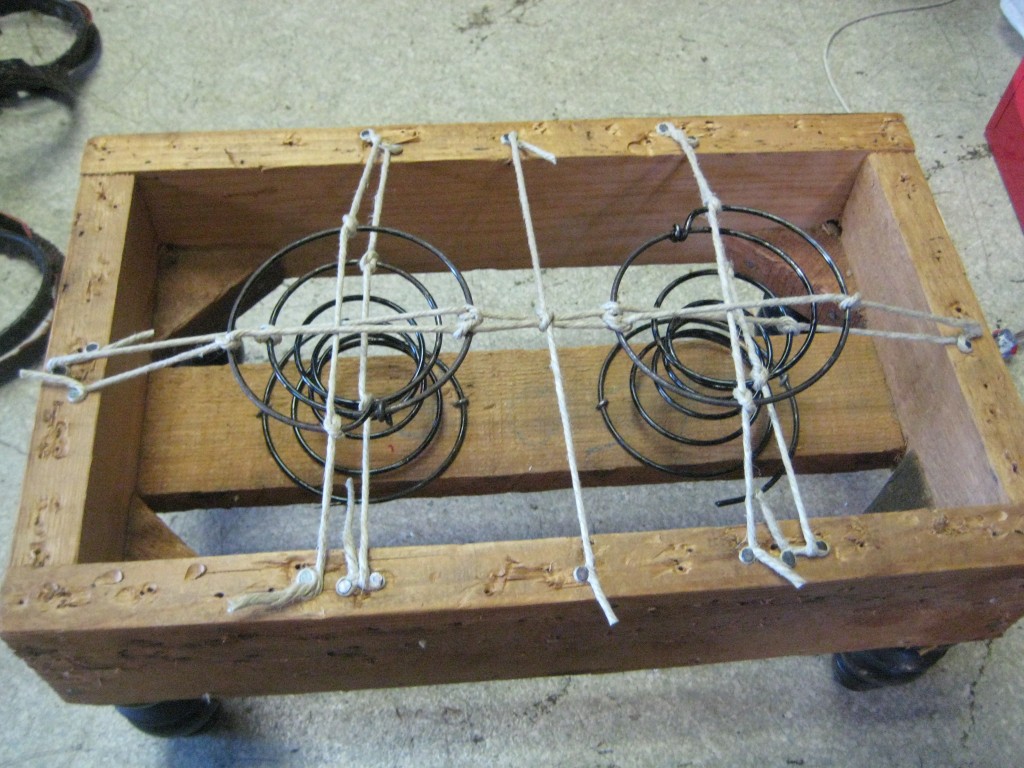 Covering with burlap.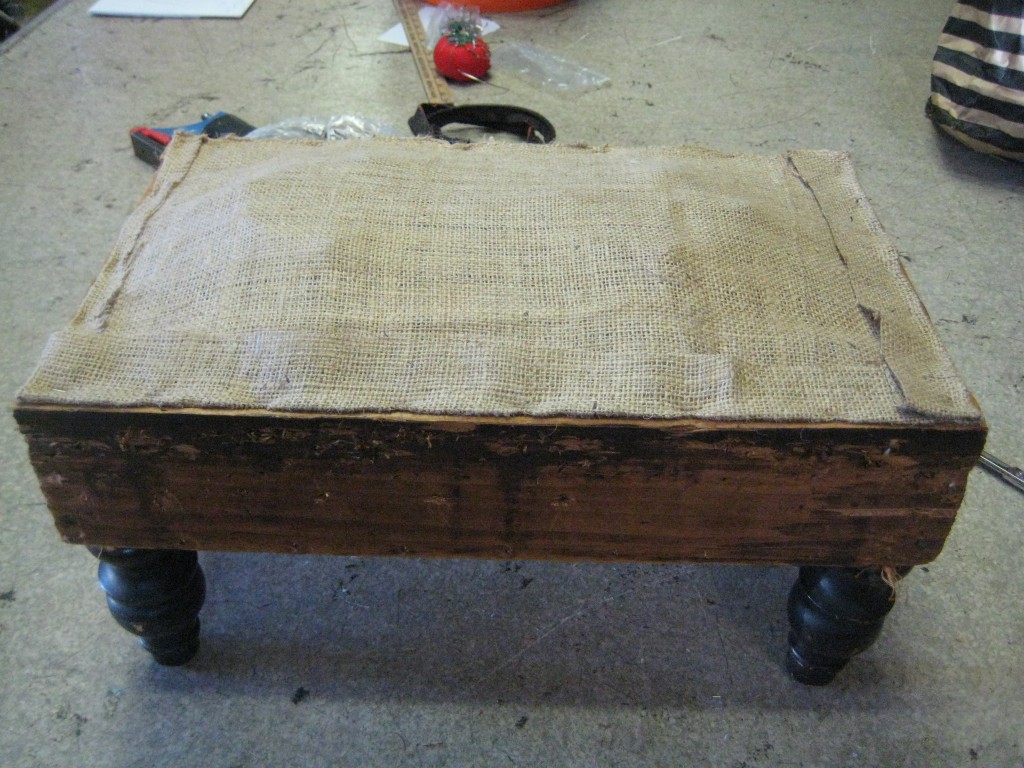 Piling up a big pile of horse hair.  Not easy to find these days, but my teacher had a big stash.  This huge pile compresses WAY down.
My teacher Gina demonstrating how to fold up the corners.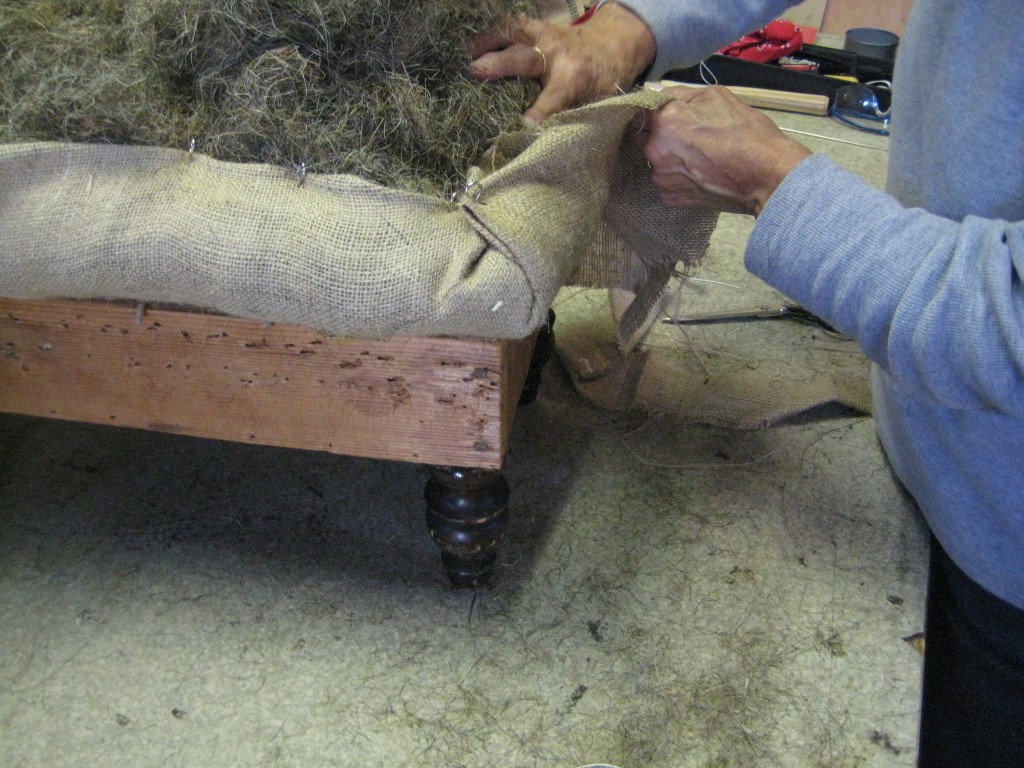 Folded up and sewed down.  A little lopsided, but hey, it's organic.
A layer of cotton.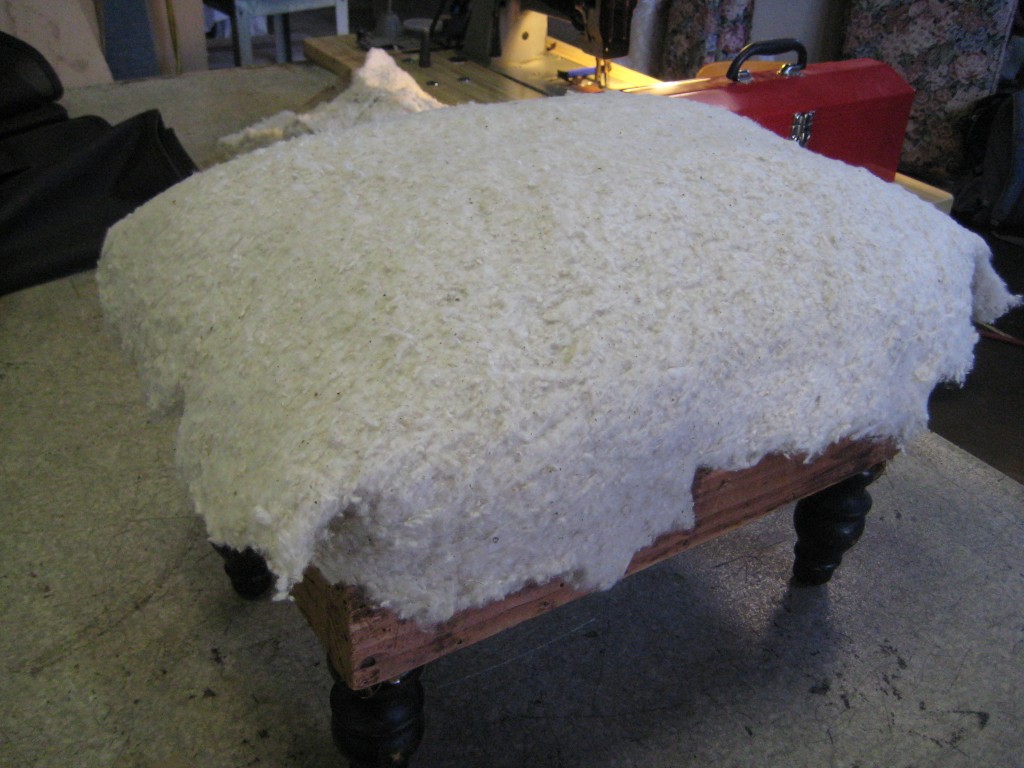 Stapling down the fabric.
Lining up the sides to sew them together.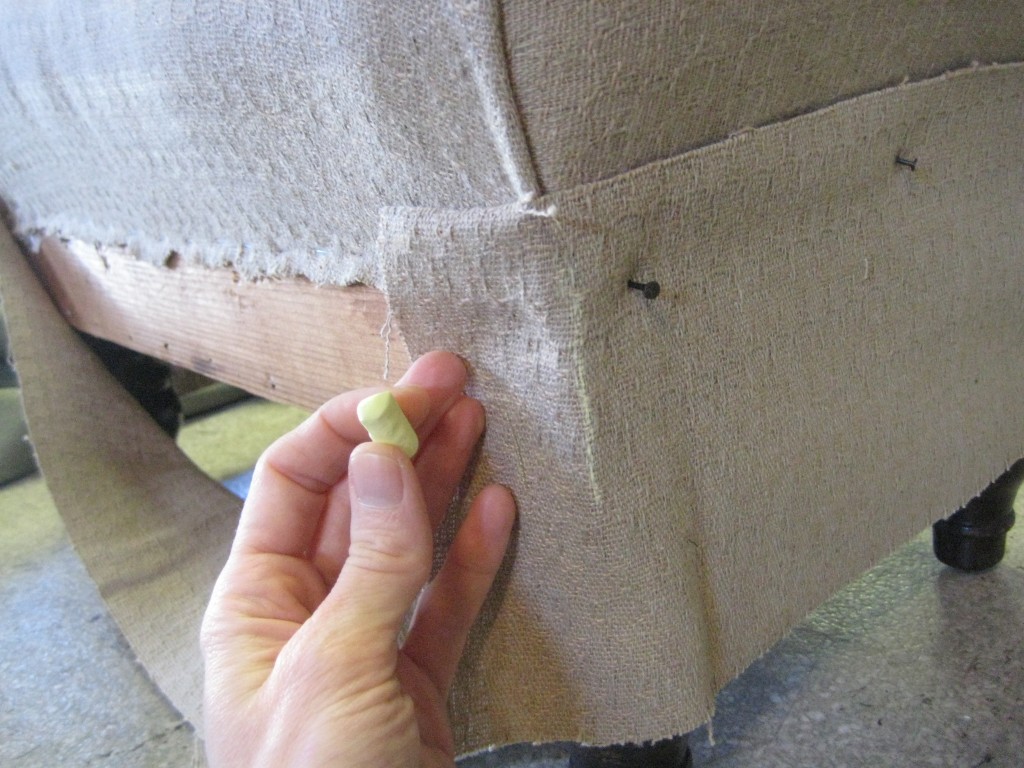 Sewing the welting.
Stapling the welting to the bottom and maneuvering the corners.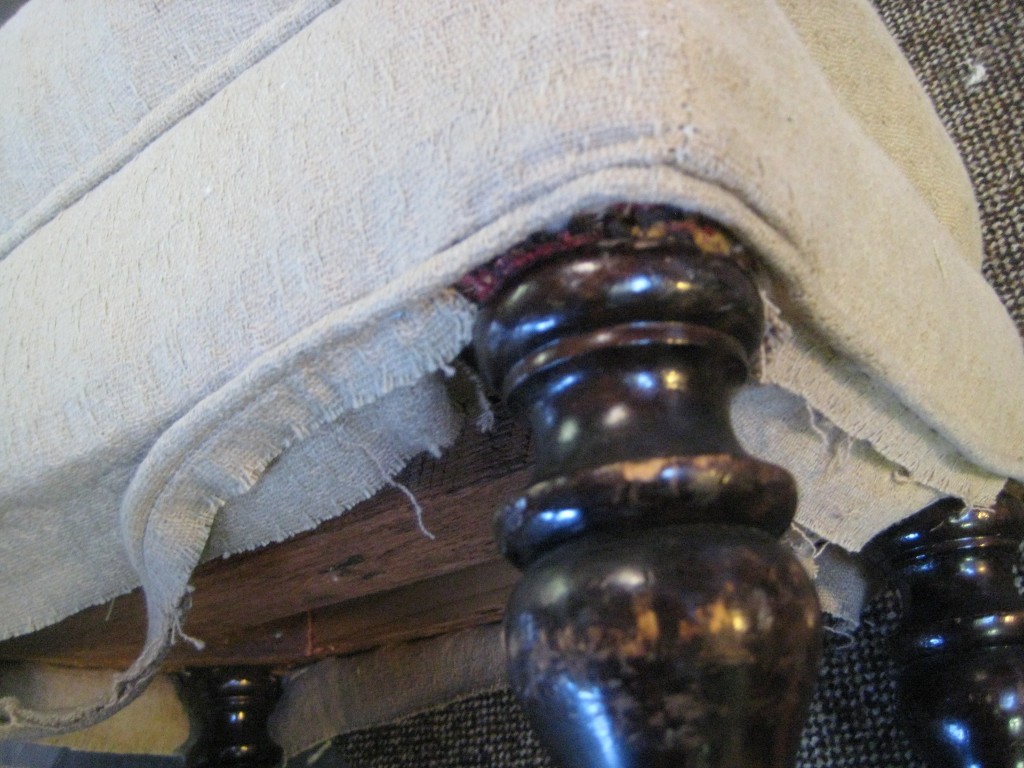 finis.
Three years ago I discovered a free upholstery class offered through C.C.S.F.  It was so popular that there was a lottery system worked out to determine who could get in.  I lucked out and every Saturday for a semester I learned the basics of upholstery on a simple chair I had around the house, for free!  Needless to say, this class is not offered for free anymore.  That was actually the last time it was offered as such.  They still have it available, but now it is only 7 weeks for $200.
This is the first chair I worked on.  Before:
…and after.
Like any addiction, after my initial free exposure I was hooked.  So I signed up for the 7 week training to work on my second chair – this one a little more complex.  The class was so short that I didn't get very far with it and during which I discovered an excellent teacher who has a thriving upholstery business in a warehouse space at the Alameda Marina.  Gina of Sew Far Sew Good upholstery.  She doesn't have a big web presence, but you can find her basic info here.  She has decades of training and experience under her belt, is a kind, funny and generous instructor, and offers a rare and valuable service of providing affordable and accessible upholstery education.  These days this is hard to come by.
The second chair I just found on the street.  Before…
…and after.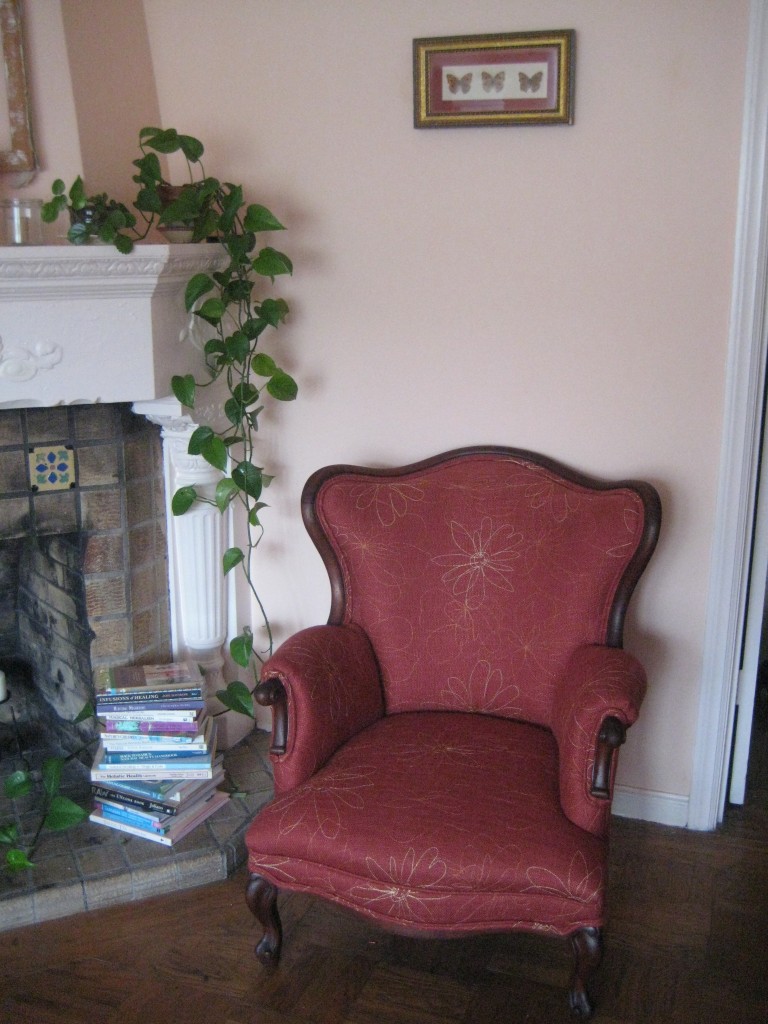 I do have another BIG chair project I want to do, but I think I am going to just work on footstools for a little while.