I've been wanting to do something with the small piece of wool that I dyed in the onion skin vat. I love the color so much.
So I decided to try felting it like we did in Katharine Jolda's workshop.  I wanted to make a smaller version of the purse – like a wallet/pouch thing.
Here is the wool fluffed and unfluffed.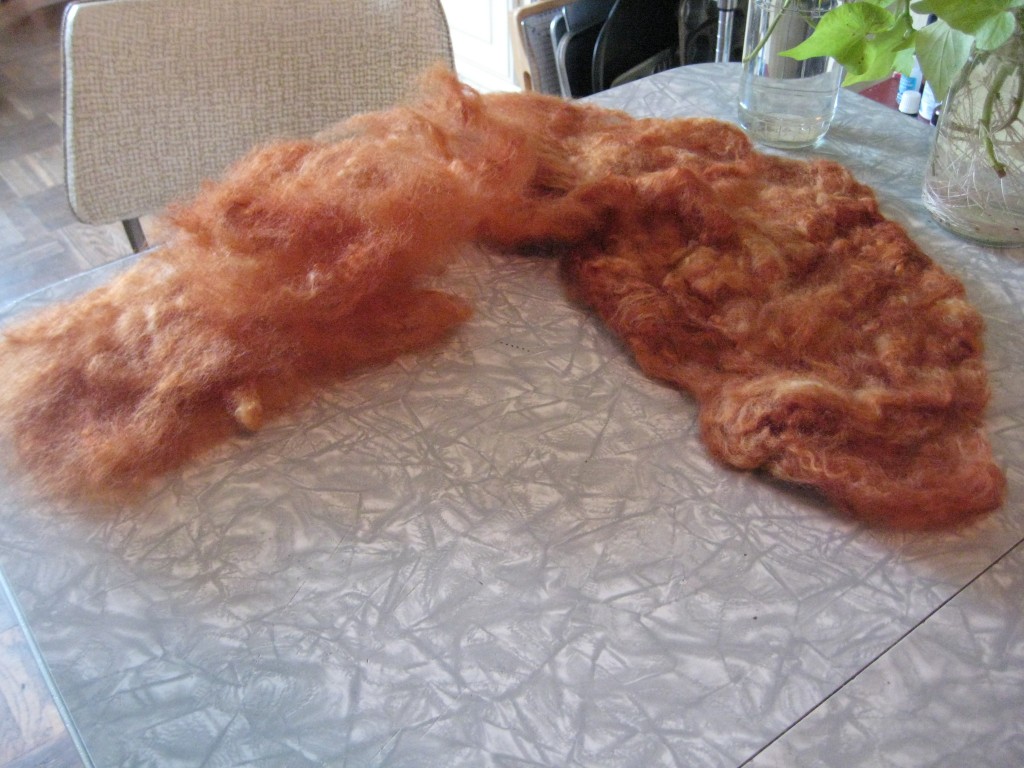 Here it is all fluffed up and separated into piles.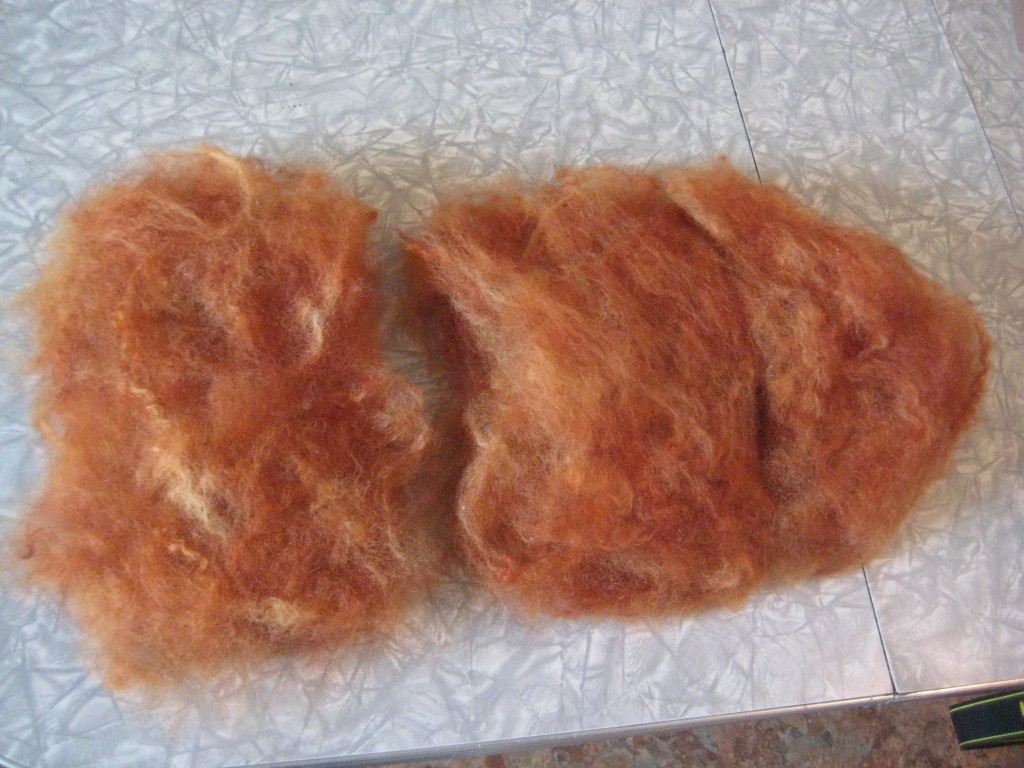 All set up with hot soapy water, bubble wrap and plastic mesh.  Also, you can't see it but there is a cardboard pattern that it is sitting on that I will form it around (although next time I will cover it in duct tape because I ended up getting cardboard fibers stuck into the fiber inside the pouch.)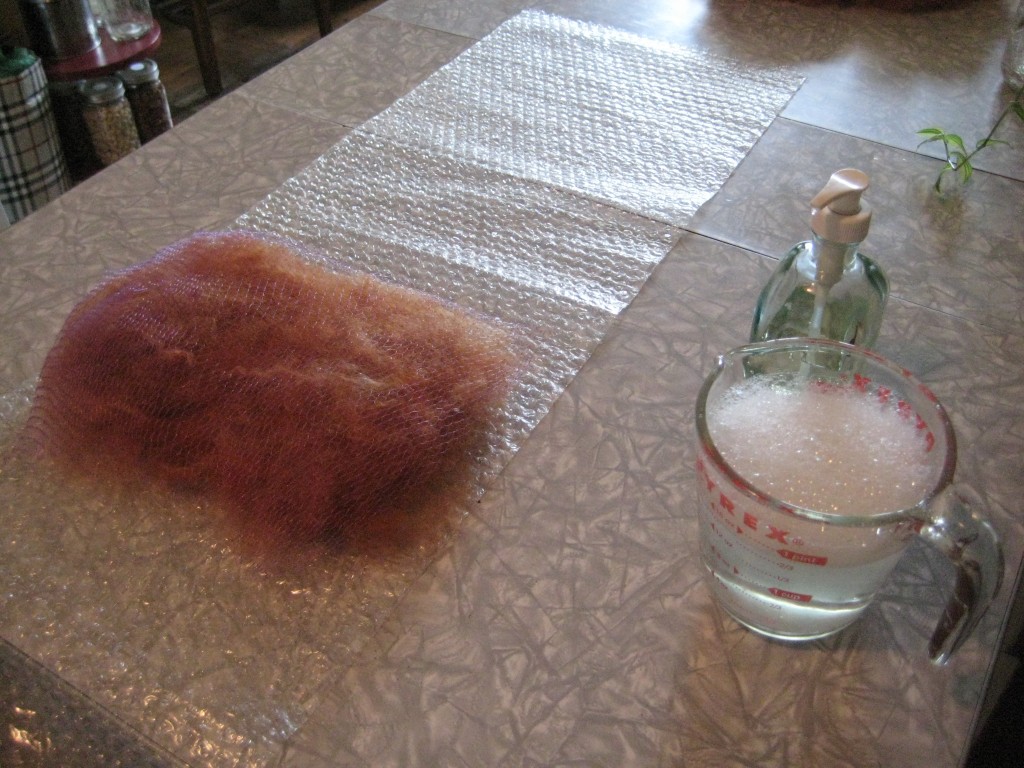 Added hot soapy water and started adding friction with my hands.
When I was done felting this side I flipped it over and wrapped the edges around the cardboard, then added the bigger pile of wool on top and felted it, flipped it again and wrapped the edges again.
Almost done.
Next comes the fulling stage – vigorous rolling.  This is when the fibers start to really shrink and cohere.  It didn't shrink nearly as much as I thought it would, but I probably could have fulled it much more.
finis.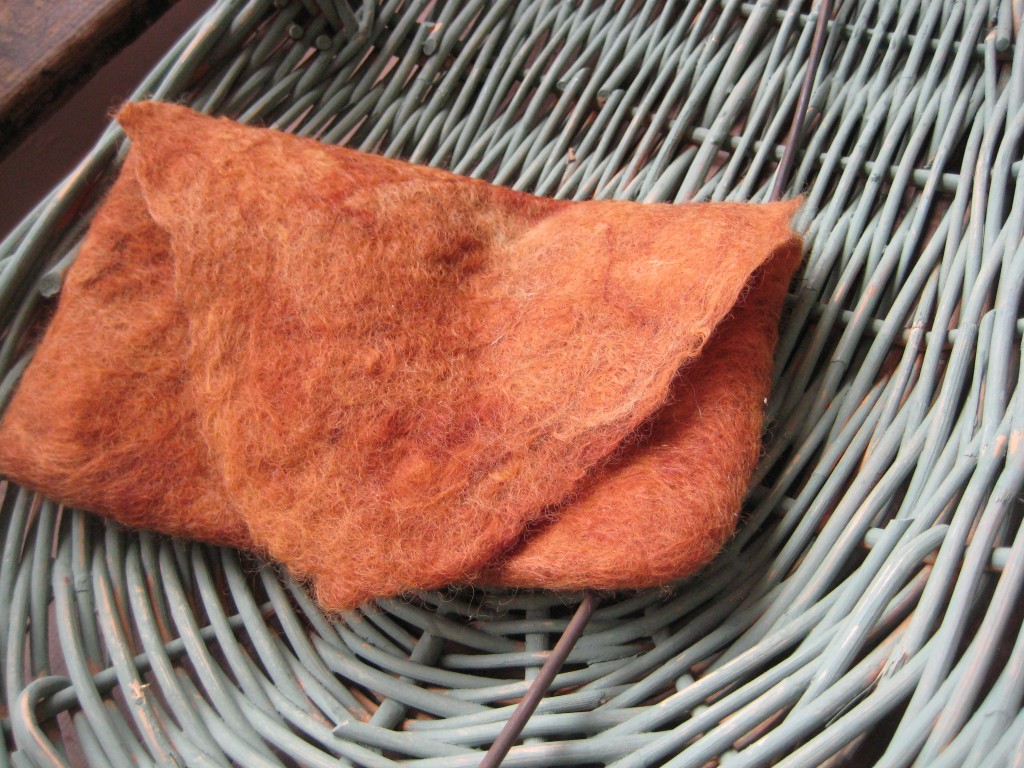 The tools I had were not ideal – I definitely need a larger bamboo mat.  And I'd like to find other materials than plastic, but it might just be the best thing for this kind of project.  We'll see.  Fun trying it on my own.  I want to make either a hat or slippers next.