Years ago, when I started trying to eradicate plastic from my life, I kind of developed an obsession with glass jars.
Ball canning jars are great, and then I also remove the labels from purchased product jars and reuse them.
You do need to be a little more mindful when packing up glass jars for a lunch bag, but in all these years I think I have only broken 2 jars.
Jars can be useful for many things.
The title of this blog post is the song that Sean sings as he is cleaning up a pile of jars from the day at dish-washing time.  He's a good sport.
More recently my obsession is including candles.  We are working on reducing our electricity consumption, and are looking into alternative sources of energy.  Bees wax and other natural wax candles that do not emit harmful toxins like petroleum-based candles are simple and lovely tools.  Caution is required with their use though.  Candle-light dinner is a regular thing for us now, and we are looking into oil lamps also.
For Winter Solstice, we gathered up all the candles in the house and lit them to honor the light.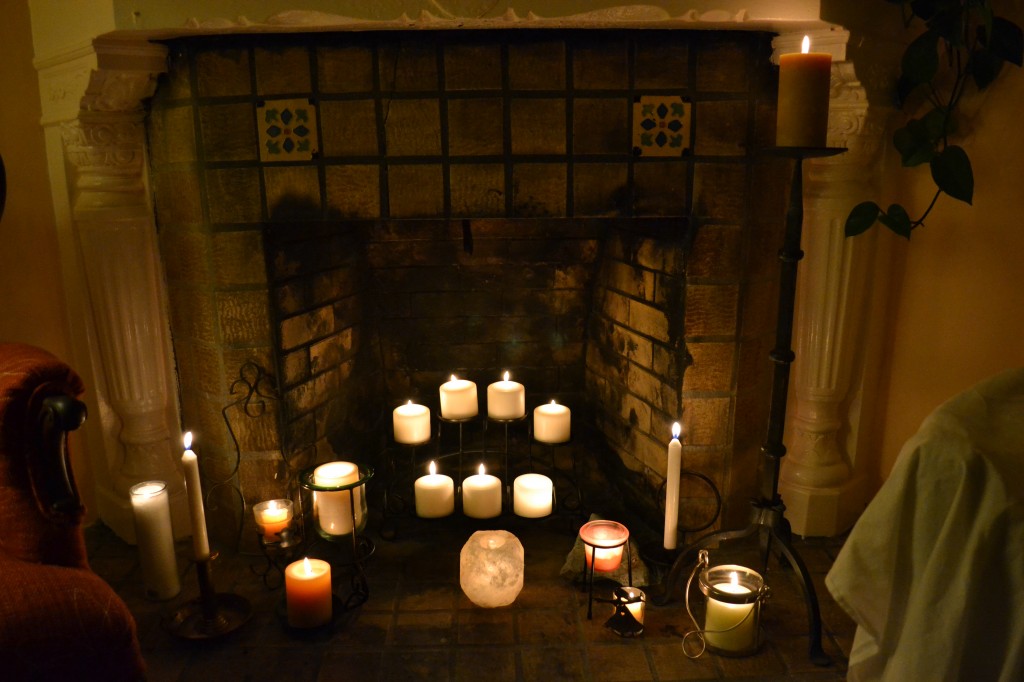 Little steps like these are certainly small in the grand scheme, but really it is about shifting our patterns and thinking around use.  Do we really need that light on in the morning in the bathroom when there is a dim glow of dawn light coming in? Or maybe in the evening a single candle will suffice moving from room to room?  What are we just accustomed to?  And then what do we really need?   Just asking that. Simple.  It starts to make a shift.