Sean had a lot of fun oiling the treadle, attaching the cable and getting it to run smoothly.  He had fun sewing on it too.
The first completed sewing project on the treadle was curtains for our bedroom.  I got some heavy hemp canvas for the curtains and then some black raw silk as a liner to keep out more light.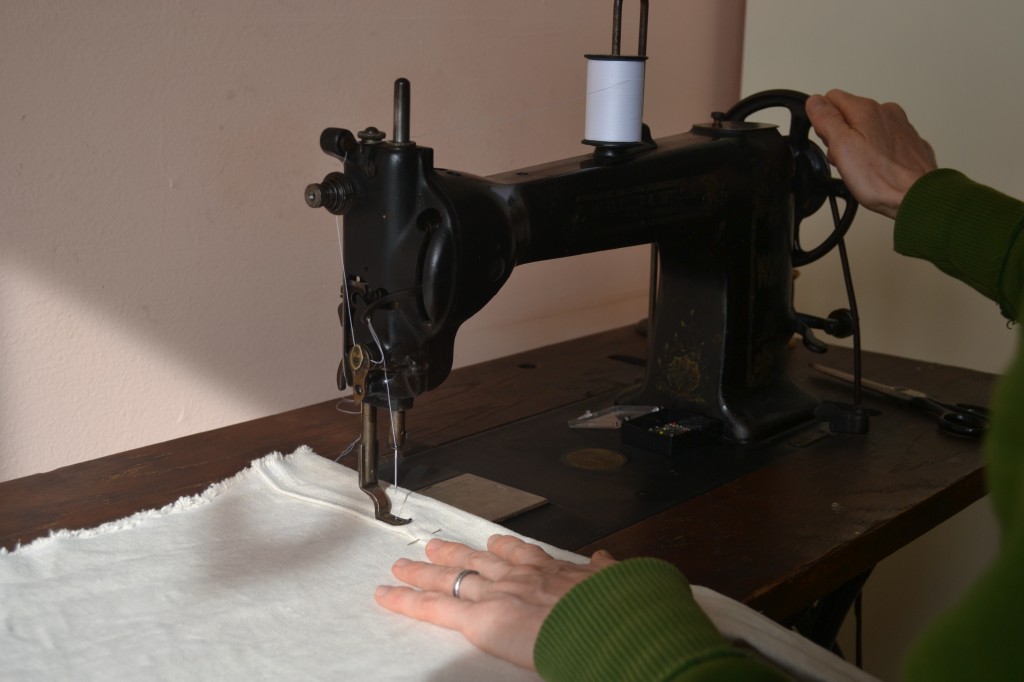 After Sean put them up, they looked kind of plain.  I went to a craft fair and found the perfect accent.  A garden "totem" – a banner with prints of a beetle, a beet, and dandelions – "so that all the critters, weeds and produce would find a balance together in the garden."  That is a rough quote of how Trinity described it.  She had a booth at the Bazaar Bizarre.  You can find her simple lovely eco-friendly clothing, etc. at fielddaywearables.com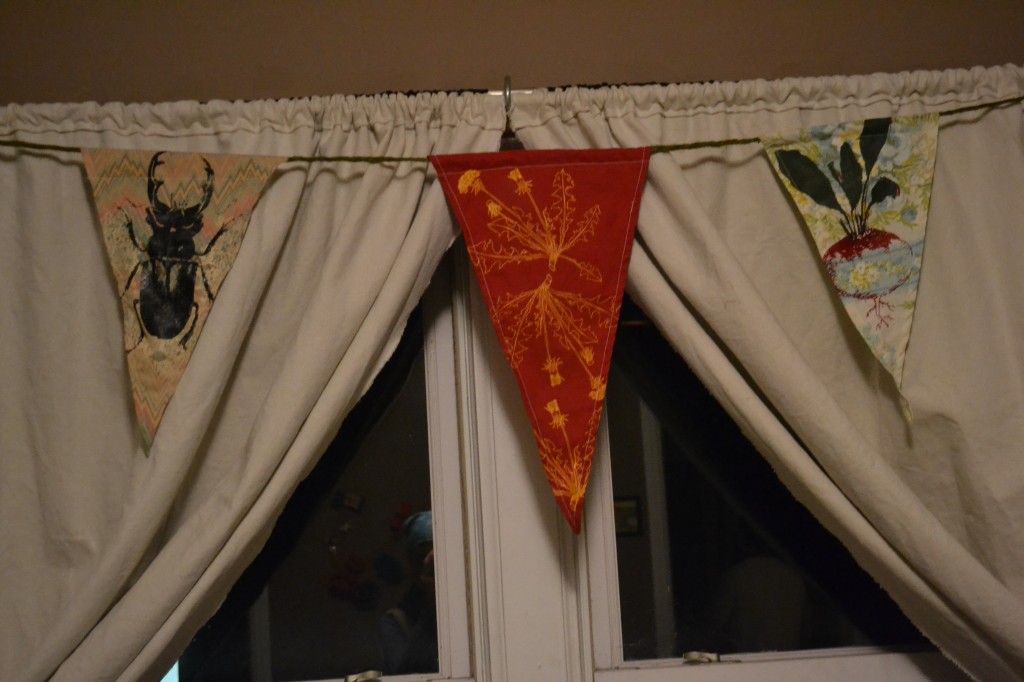 I also got a couple of her cool patches from her etsy shop.