I took another felting workshop with Katharine Jolda in August.  This was a full weekend long vest making workshop.  It was held at Bodega Pastures, a sheep ranch in the coastal hills of West Sonoma County.
We had lots of wool to choose from thanks to the local sheep.
After picking our wool we began the process of fluffing – a long process of separating the fibers by hand or with hand carders or a carding machine.
But this day was extra special because Katharine had hired two members of Kitka to come out and sing Eastern European folksongs to us as we worked.  A truly magical experience.
A butterfly wanted to help me with my fluffing.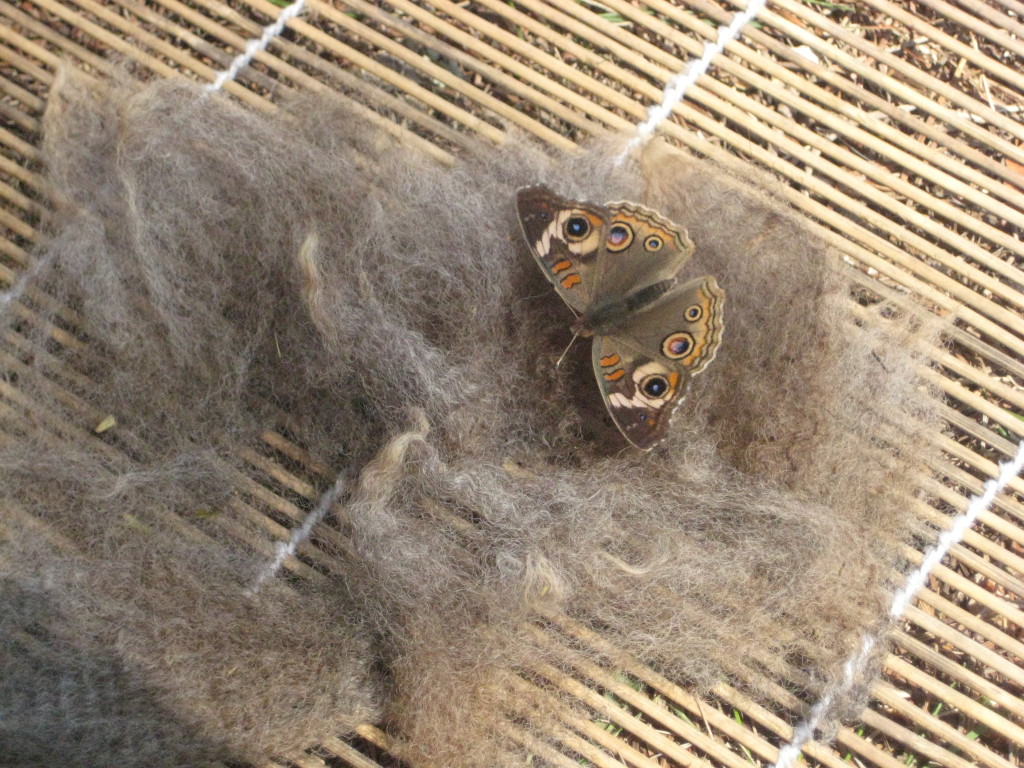 Katharine's famous bicycle-carder.
After a long day of fluffing and carding in the sun, measuring and cutting out patterns from plastic garbage bags, then getting a tour of the barn, we had a potluck dinner and set up our tents in the field.  And had a campfire before bed.
Then breakfast with the sheep.
We started early laying out our fluffed wool on bamboo mats.
After pouring on warm soapy water, pressing gently, then patting, then rubbing, and rubbing rather briskly the wool began to felt.  At a certain point we layed out our patterns.
Then it was ready to be rolled.
Katharine demonstrating the proper rolling position.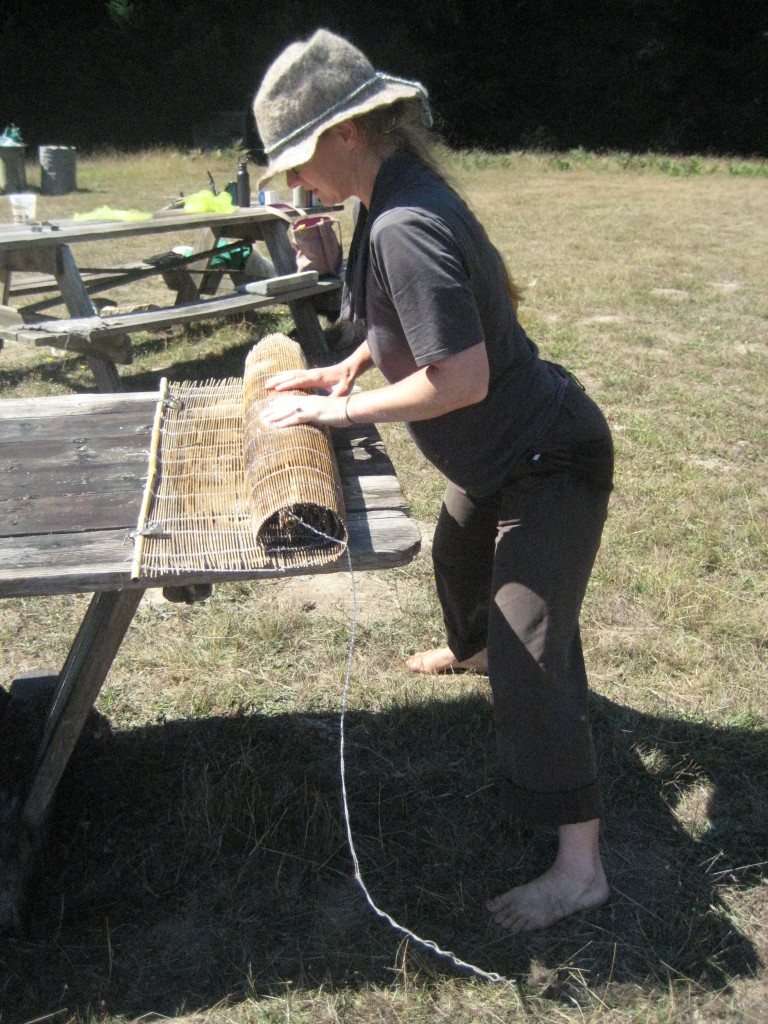 Two lovely examples of felted vests.
Katharine's vest with abalone buttons.
The vest takes a couple days to completely dry. ta daa!
I still haven't added the gorgeous buttons I got from Wooly Moss Roots.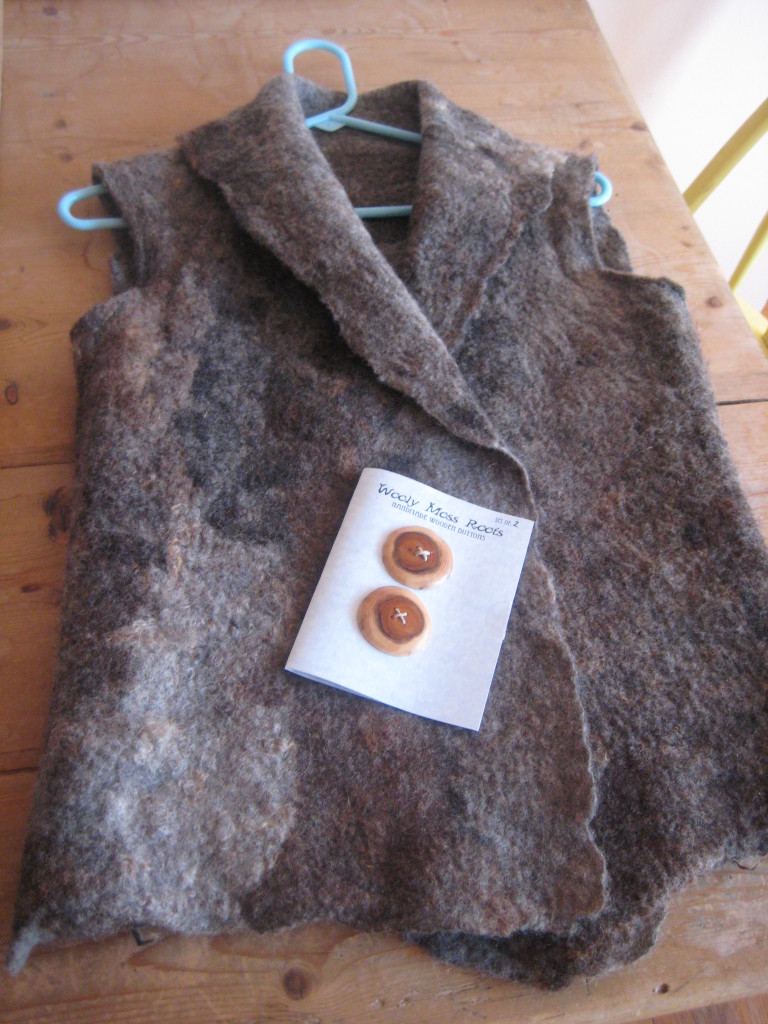 But now that it is getting chilly I will finish this up soon.