I am going through a mini-obsession with learning basic hunting and gathering skills.
I recently went fishing for the first time, and did some shooting practice with an old 22, on a visit to my grandparent's house in Maine.  I've always been curious about archery, and then I came across this workshop in the calendar of events in the East Bay Parks Guide.  Atl Atl and Dart making at Tilden Park.  This is a hunting tool used all around the world pre-bow and arrow.  The atl atl is basically a stick with a hook on it that you use to throw a spear with greater strength and distance.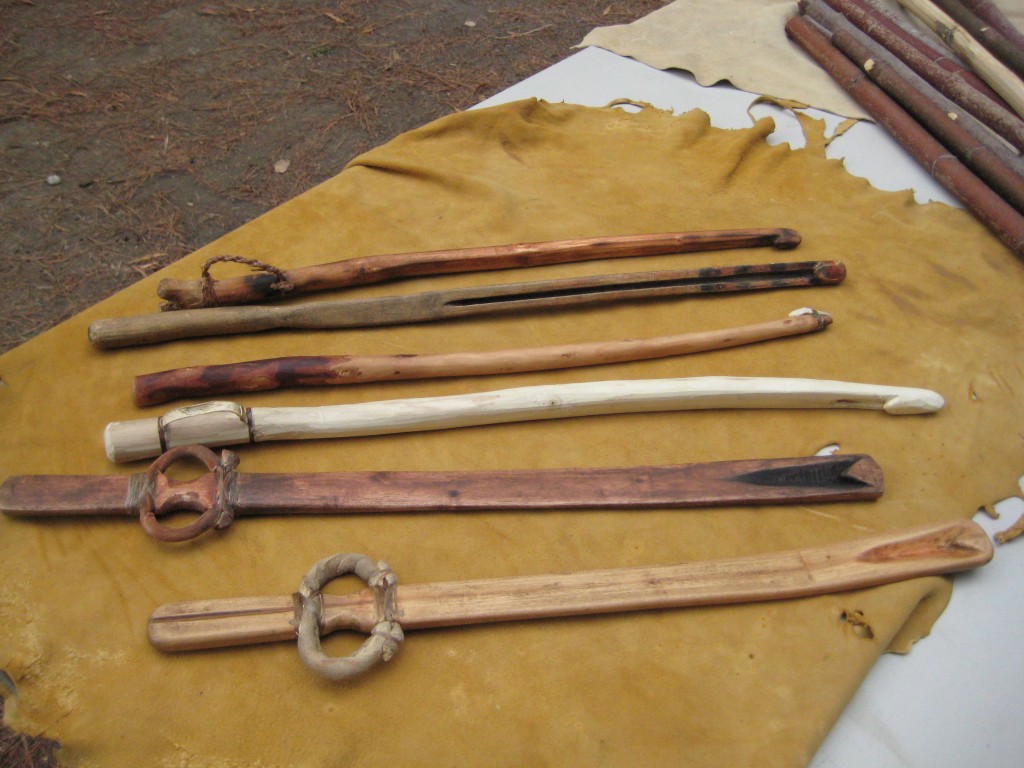 They are made in many different ways and out of many different materials.  We were given some basic tools and basic instructions and then just started hacking away at some branches.  Having the right tool to do the job is the key with wood working.
Clamps are very handy.
So was this awesome axe.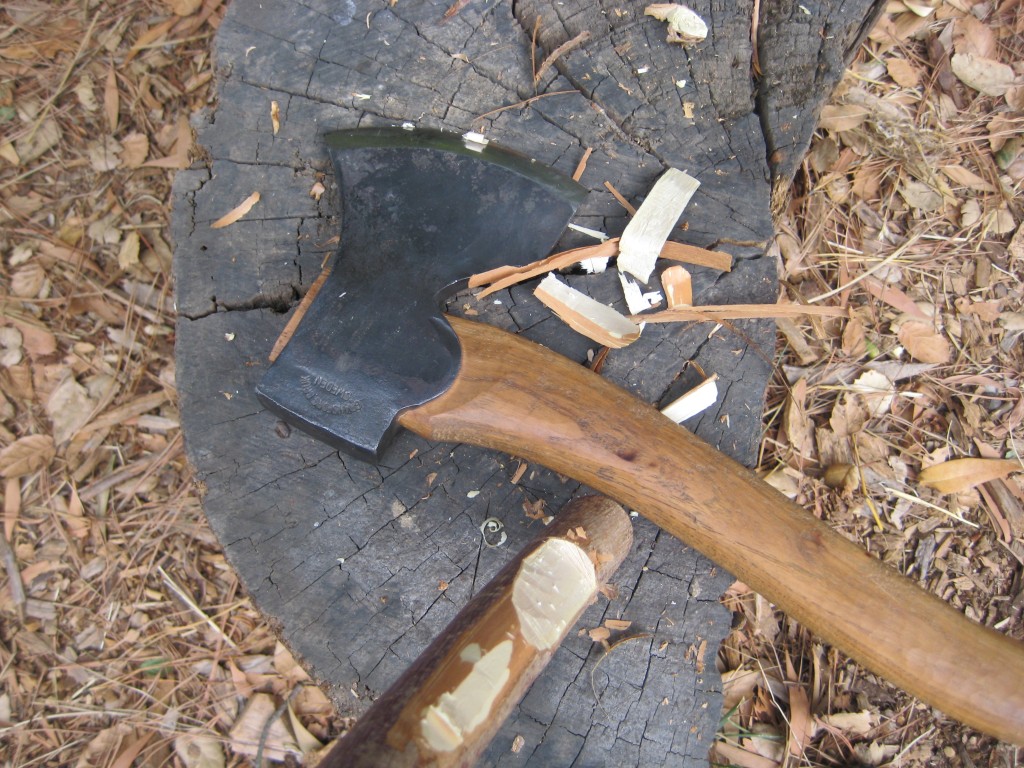 I used a saw to make the lines.
A knife to hack out the wood bits.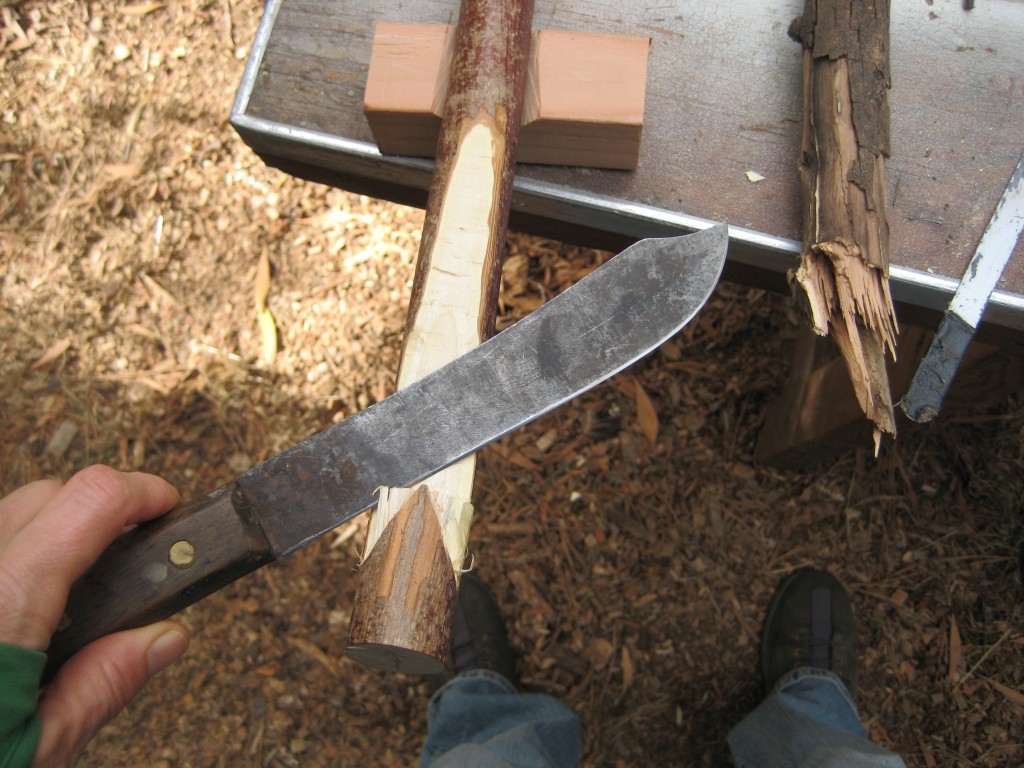 I forget what this tool was called, but it was amazing for shaving the wood.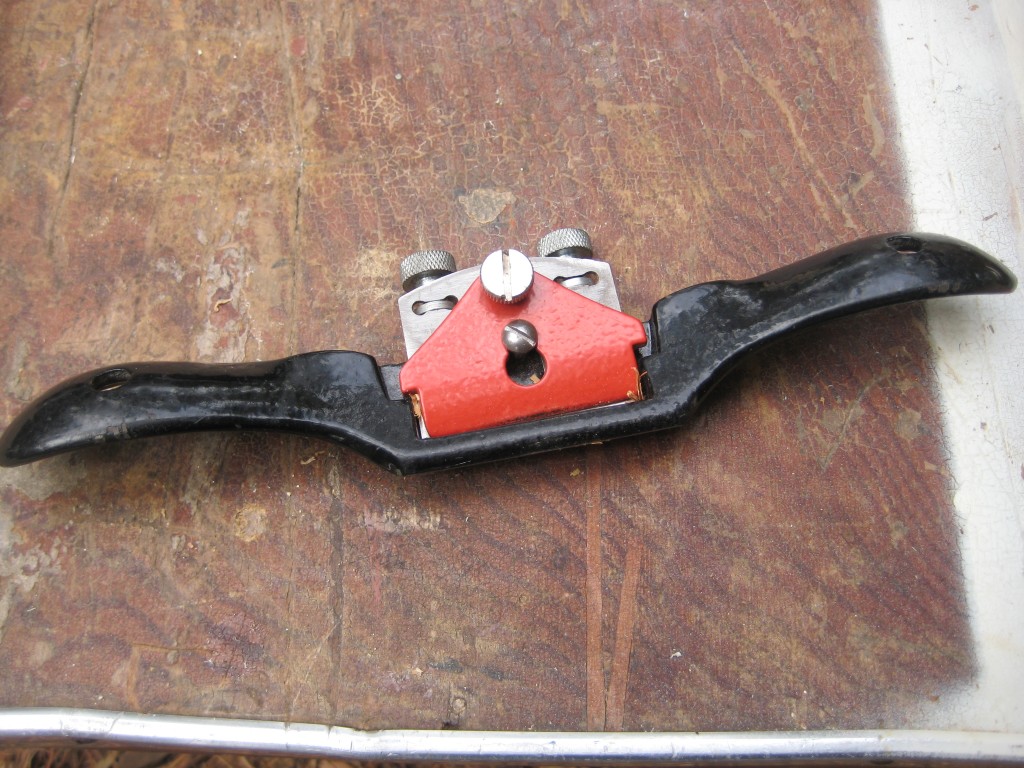 Then this file thing to smooth out the edges.
After attaching a handle it was done.
ta daa!
The instructor demonstrated how to attach the feathers to the dart.
the finished duo.
Target practice: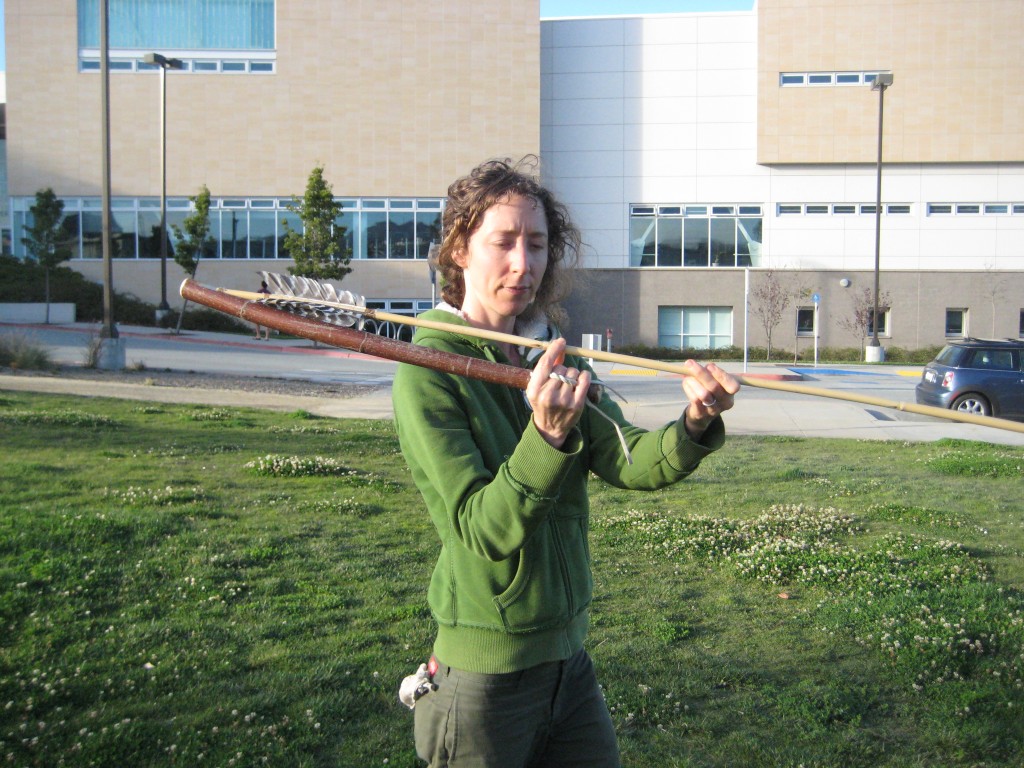 Learning about this appealed to me for a few reasons:
Historical curiosity, connecting with natural elements, learning new skills, and having fun.
I doubt I would actually use this to hunt for food, but it is actually legal in some states to do just that. As with everything else, there are atl atl enthusiasts out there, with even a World Atl Atl Association (WAA).