I am starting a project of sewing aprons on the treadle made from re-purposed kitchen and bed linens.
This first one was super easy – almost felt like cheating – because the pillow case already had a nice ruffle on it.
I simply cut off the part I didn't want.
Then using fabric from a cotton comforter cover I cut out the waist tie.
Sewed it up on the treadle.
ta daa!  Little waist apron.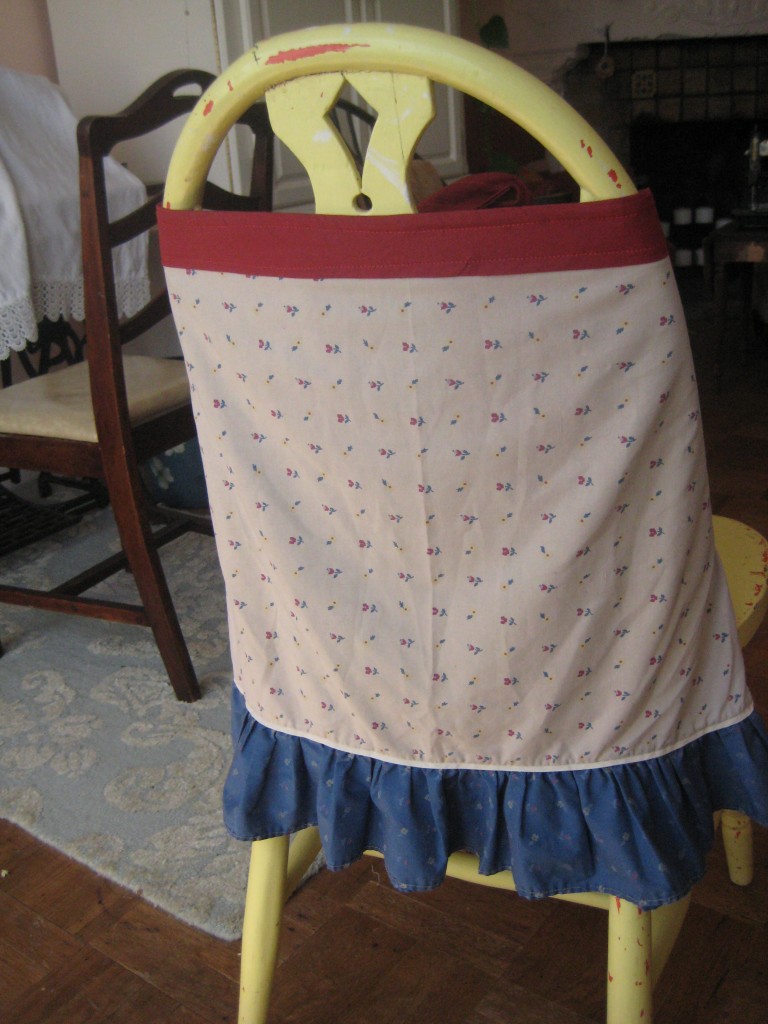 It looks kind of like a skirt…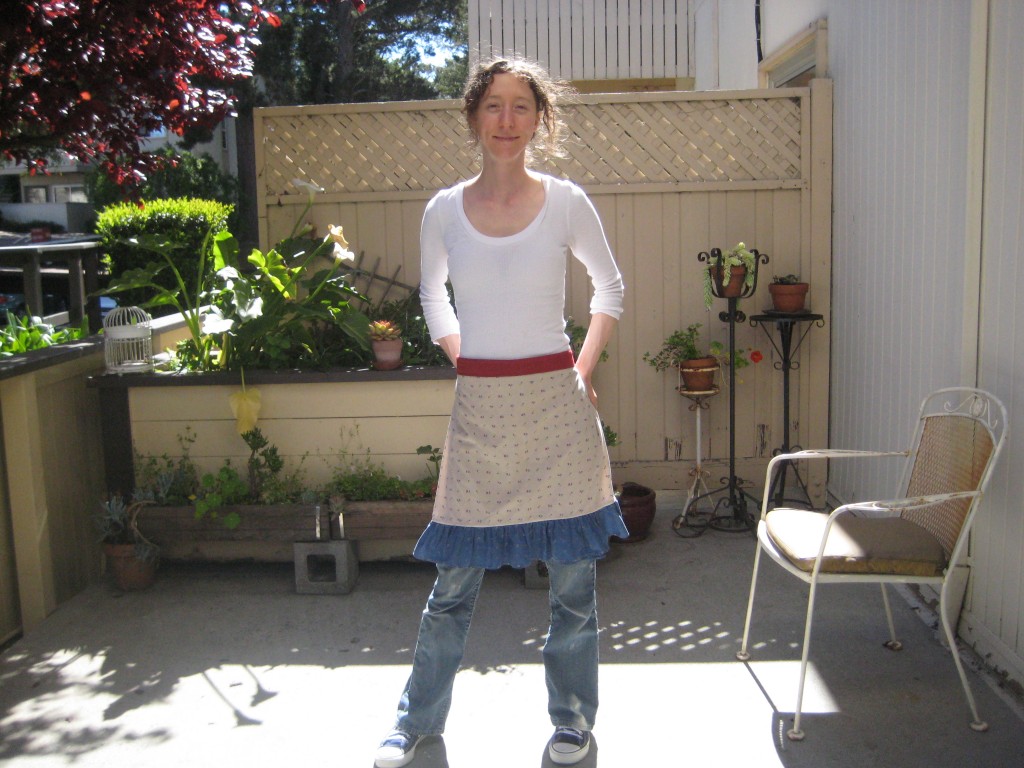 …but it's an apron.
(thanks for taking the pics of me Ma.  That's her cute patio in San Bruno.)