Sean was so inspired at the Fibershed Symposium back in November (2016) that he decided he wanted to learn how to knit (and weave, spin, felt, etc.)  So I promptly taught him how to knit and he worked on his first scarf over the next many weeks.
At the same time I decided to knit him a hat.  My first time knitting a ribbed anything, and making it was part of my tutorial for learning how to use a "magic loop".  I found this tutorial online by Liat Gat of Knit Freedom, and it was excellent.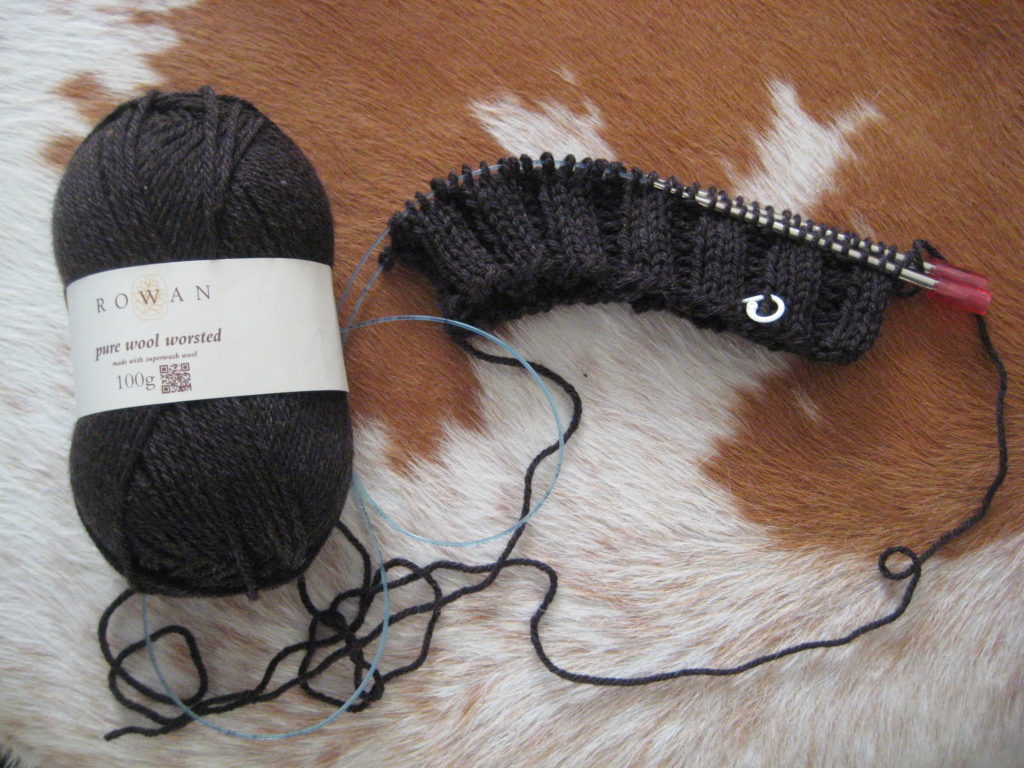 My knitting basket…
…and Sean's manly knitting basket…
Just in time for the warm weather of Spring.