I have very basic knitting skills – knit, purl and decrease.  So making this simple washcloth actually introduced me to two new knitting concepts – "yarn over", which is basically an increase, and "binding off", which I had learned before, but since the only knitting I have been doing over the last few years have been hats, I never used it, so I lost it.  Also, I got to knit on the diagonal for the first time.
I had bought a hemp knitted washcloth years ago, but never used it because it was not what I was accustomed to.  I finally decided to get over my resistance and just try it, and I quickly liked it.  It is very different from cushy absorbent cotton cloths.  It is actually quite rough to the touch when dry, but when it gets wet it becomes quite soft and pliable, and I have grown to appreciate the texture so much.  So I decided to knit a bunch more, and this is my first attempt.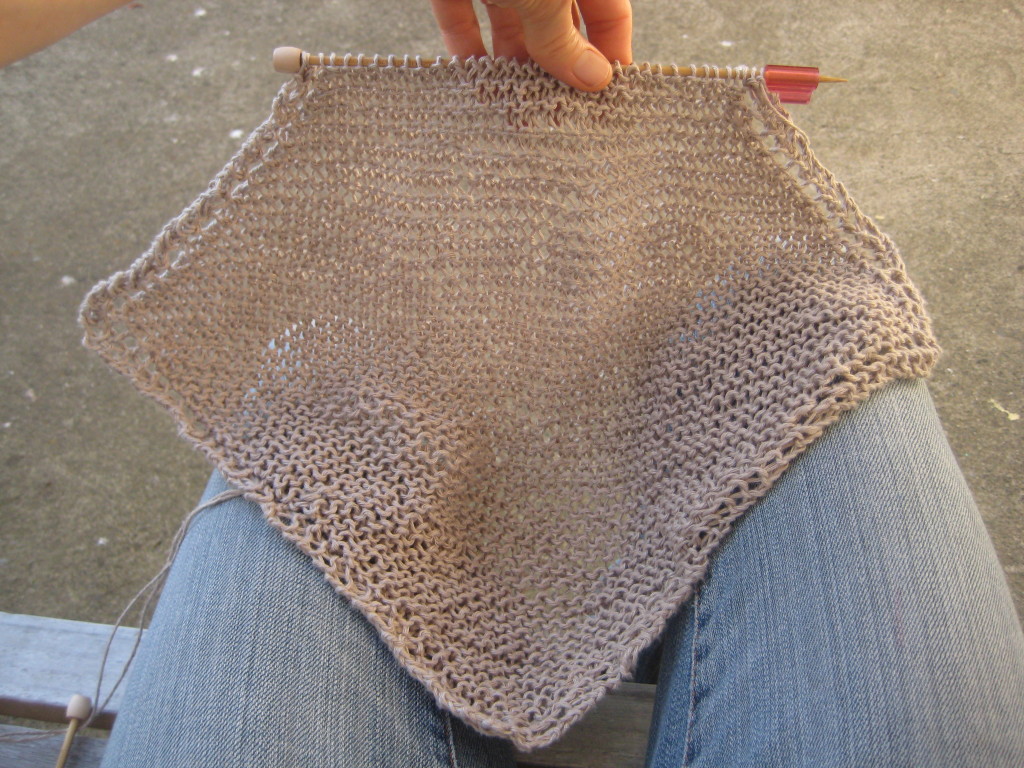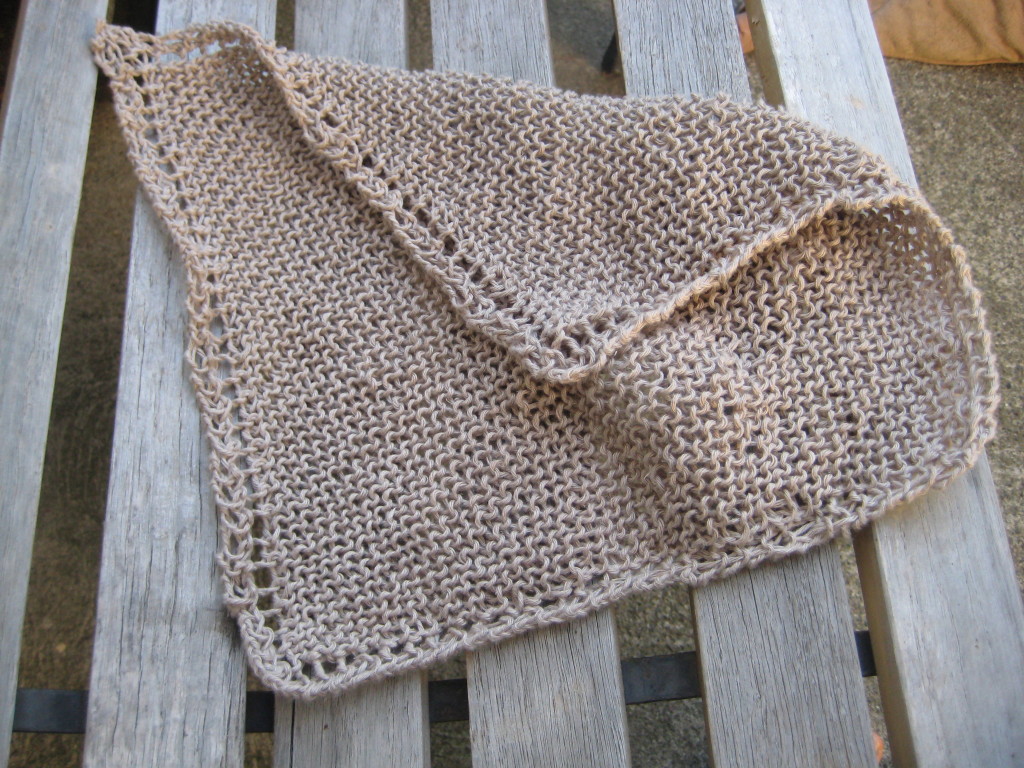 Surrounding myself with beautiful, functional hand-made things.